Posted By Paul Grimsley On Monday, July 9, 2018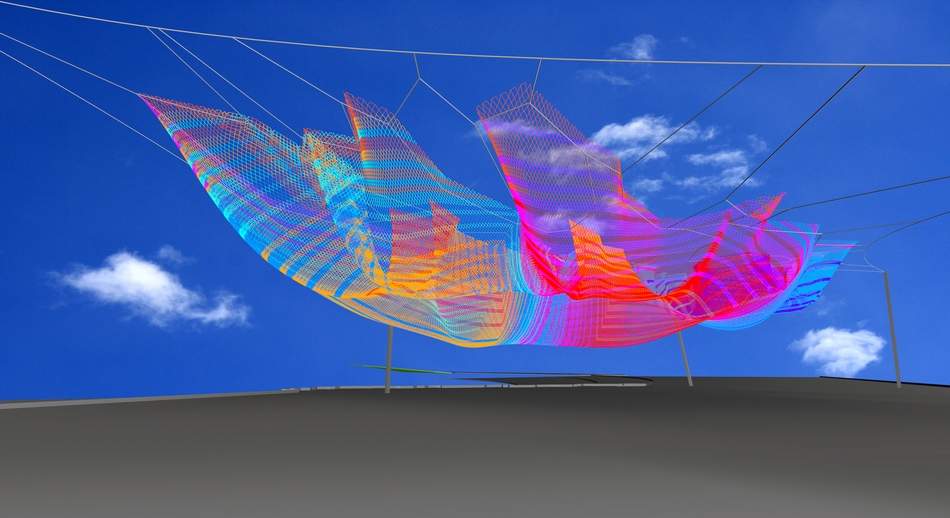 World Renowned Artist's Sculpture For St Pete
If you like art, and you like sculpture, and you live in St Petersburg, there is some good news for you - a sculpture by Janet Echelman is coming your way.

Mayor Kriseman has secured private donations of approximately $1.5 million to make the sculpture happen.

Echelman is a world renowned sculptor who "reshapes urban airscapes" with her vast and dynamic aerial sculptures. She has given a Ted Talk and other lectures, has been featured in magazines from Time to Wired, and has created some beautiful and iconic works that you would surely recognize even if you don't recall the name.

It will be a signature piece for the Pier District, which is currently under construction.

Tampa Born Artist Creates Beautiful Aerial Sculptures
Janet Echelman was born in Tampa, and Kriseman presented her with the key to the city in 2016.

Three prominent backers of the project have been Premier Eye Care CEO Lorna Taylor, former Florida House Speaker Peter Wallace and his wife, St. Petersburg Poet Laureate Helen Pruitt Wallace.

Art is very important to the cultural life of St Petersburg - it has a thriving art district and a very active spoken word scene, and great music, among many other great reasons to love the city.

The lifespan of the sculpture is projected to be 25 to 30 years, and it would possibly be located at Spa Beach, though this may change if the opposition from the Waterfront Parks Foundation is successful. Wherever it finds its eventual home it will definitely be something worth seeing.