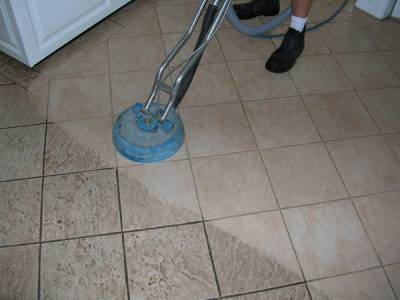 Chris and Barbara have owned Chris's Carpet Services for 41 years. They started out as a carpet installer, working with carpet upholstery, and also grout cleaning. 20 years ago they decided to add another
string to their bow and they began dealing with water damage. Always looking for new ways in which they can help people, 5 years ago they got their state license in mold remediation.
Barbara attributes their success to the personal touch that they bring to every job. With water damage and mold problems, it can be a very stressful time for the clients, and Chris' Carpet Service & Water Restoration handhold them through the whole process, so that when they come out the other end they are completely happy. The clients appreciate this degree of care in trying times. One great example of going the extra mile is when a technician, while working to repair the damage in a client's home, helped put groceries away so they didn't spoil, because the owner was out of the house.
Chris, like many people who become experts in their field, apprenticed as a carpet installer and picked it up so well that he branched out on his own. Chris became a master and is able to work on Axminster carpets, which requires a degree of expertise that is not common in the field. He would hand sew these high end carpets that have to be handled very carefully, working all night to repair them. This specialist knowledge has, over the years, saved their clients thousands in insurance costs - where most people would not know what to do.
All of the team at Chris' Carpet Services all go to IICRC, the Institute Of Inspection Cleaning and Restoration Certification for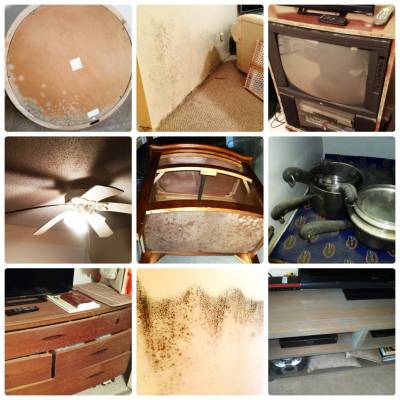 their ongoing education. Chris is a Master Cleaner trained in handling water damage, carpet cleaning, and mold remediation.
To help the community, the company will help lder people and those who are in need. Chris' Carpet Services are part of the Central Pinellas Chamber Of Commerce, BNI Nexus, and they have BBB A+ rating, and 5 stars on Yelp.
Chris and Barbara both originally come from New York State and moved to Florida on the same day, and met a year later.
They both love the business, especially the interaction with the customers, and making people happy. Recently they worked on 2 back to back mold jobs, which took 3 weeks for each job, and the two clients, who were friends with each other, were both very happy with the work that was done. Some jobs are harder than others, and Chris' Carpet Services recently had to deal with one of the worst sewage blocks they had ever seen in a home - Barbara described the damage as disastrous: the lady had no insurance and they had to tear out walls, but they handled the issue and were very proud of the work, and the customer was incredibly happy.
Chris' Carpet Services & Water Restoration are a Family Owned, Full Service Company, who prize customer service and quality of service very highly - something their customers would readily confirm.
If you call and mention this article you can get $100 off your deductible for water damage.
Find Out More Here:
https://www.chriscarpetservice.com