Posted By Joel Franz On Friday, September 2, 2016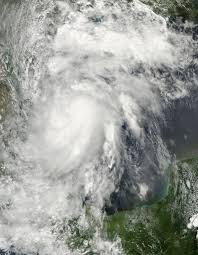 So we were supposed to be hit by Hurricane Hermine.

I don't know about anyone else, but for me this reminded me of home. Growing up in an area where storms are common and power goes out frequently for extended periods of time meant that hearing the thunder overhead was rather comforting. Seeing lightning flashes outside my house windows? Gorgeous. A 2 year old who doesn't like loud sudden noises? Not quite so pleasant.

While in northwestern Florida, Hermine was categorized as a Category 1 Hurricane, down here in Clearwater we just got frequent gusts of wind and a fair bit of rain.

I have never experienced a hurricane and have heard so much about them. But this wasn't it.

No one I know suffered irreparable harm from it, and it did not stop the delivery guy from bringing us a pizza last night.

My mother-in-law might disagree about the tame effects of the storm, seeing as how she is one of the nearly 50% of Tallahassee without power currently, but again, down here? I am severely disappointed.