Posted By Paul Grimsley On Thursday, December 7, 2017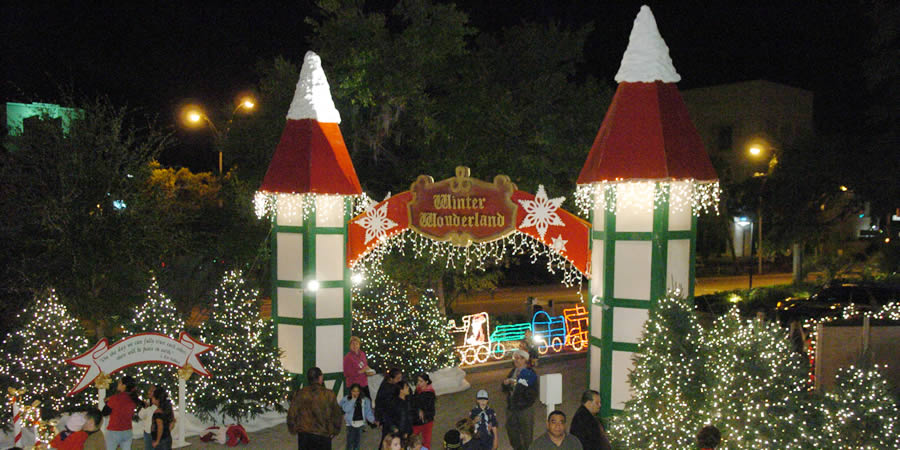 Winter Wonderland Comes To Clearwater For The 24th Year
Just because it isn't naturally wintry in a place, it does not mean that you don't want the traditional trappings of Christmas to take over the month of December. If you live in Florida, where the sun is usually always shining, and sand is more likely than snow, you have to make your own. The weather might get a little cooler, but you are unlikely to have real snow falling on you.

Every year, since 1993 Santa has been visiting Clearwater for Winter Wonderland, in an event jointly sponsored by the Clearwater Community Volunteers and the Church Of Scientology. Winter Wonderland creates a really great environment for kids and their families to experience the ambiance of Santa's home and what it might be like, while providing games and food and other entertainment.

Come And See Santa And Go On The Rides!

You can see from the faces of the people there that they really enjoy it, and it has been growing every year – a regular event on people's calendars that is often a lot of children's first experience of a big Christmas event, and their first time meeting Santa.

From December 2nd right through to December 22nd from 6-9pm Wednesdays through Sundays you can come and visit this great event.

At the event they also ask that you bring an item of non-perishable food and an unwrapped toy, that are then distributed to local charities. The lights and the atmosphere and the fun you can have has drawn people from all over the world to come and visit the Winter Wonderland, and this year will be no different.