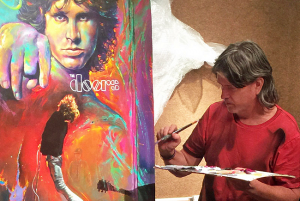 There is a really bustling art scene in Clearwater, St Petersburg, Tampa, and the whole Tampa Bay area, and the SeaHorse Gallery and Gift Shop is a great example of this. Located next to the beautiful Clearwater Beach, it is the perfect setting for you to view art.
Really great art communicates, and there is something about finding a great gallery where you can enjoy great art - time disappears when you are stood in front of a great piece of art, and when you have a whole gallery full of great art, you can easily lose a whole day.
If you like art there are some great artists that have local connections. You can see world renowned artists like Jim Warren and Dick Zimmerman, and Marci Braun, and view some amazing work.
You can see work that represents the ultimate in portraiture and imaginative painting, as well as works that capture some of the unique character of Florida itself.
Jim Warren has been a successful artist for 40 years, is multi-award winning, and internationally known. One of his best known pieces is the Grammy Award Winning album cover to Bob Seger's album "Against The Wind."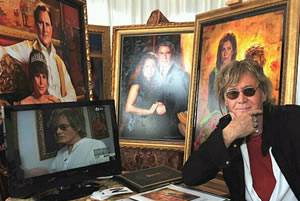 Dick Zimmerman, who has been painting for over 45 years, and has painted many well known people, including Salvador Dali and his wife, and he created the portrait of Michael Jackson that was used on the "Thriller" Album Cover.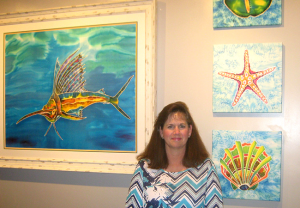 Kim Braun, who comes from Sycamore, Illinois originally, found inspiration in `982 while visiting the Florida Keys, and brings a vibrancy and unique vision to the life from under the sea and the water birds that surround it.
You are guaranteed to find a piece that you will fall in love with and want to own.