Posted By Paul Grimsley On Thursday, July 12, 2018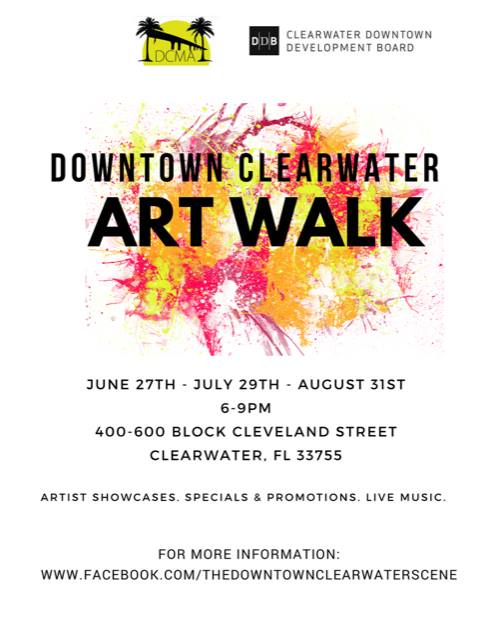 See Some Great Art In Clearwater!

Clearwater has a really great scene and a lot of artists that are active and producing and selling their work. In the normal course of your day. as you walk around, you will come across a number of high quality galleries that are displaying fine art. Art really is part of the lifeblood of the local community - there is a lot of great art in public spaces as well, and it really transforms the way you can perceive the area.

The Clearwater Art Walk serves as the perfect event to introduce you to or remind you of what an artistic place you live in, or if you are from out of town and you are visiting, you will see what great artists Clearwater has to offer.

Come And See Us July 27th!
Here at Buzzazz, the company that built Wabamm, we are very supportive of the artists in our local community, and we have worked closely with several of them to help them promote their work. As part of our continuing support of local art we are taking part in this great event, and we will be having something very special happening at Buzzazz that you won't want to miss.

We are at 645 Cleveland St right opposite the Post Office, and we look forward to meeting you on Friday July 27th between 6 and 9pm.